After Your portrait session, we will meet in person ( if possible, if not – than we do zoom or something similar)  and you get to see the images we created together for the first time. Yay!
Here is also a great opportunity to order what you love.
I want you to have a luxury and high class experience with me from the beginning to end and therefore my products are top quality from the best suppliers in the world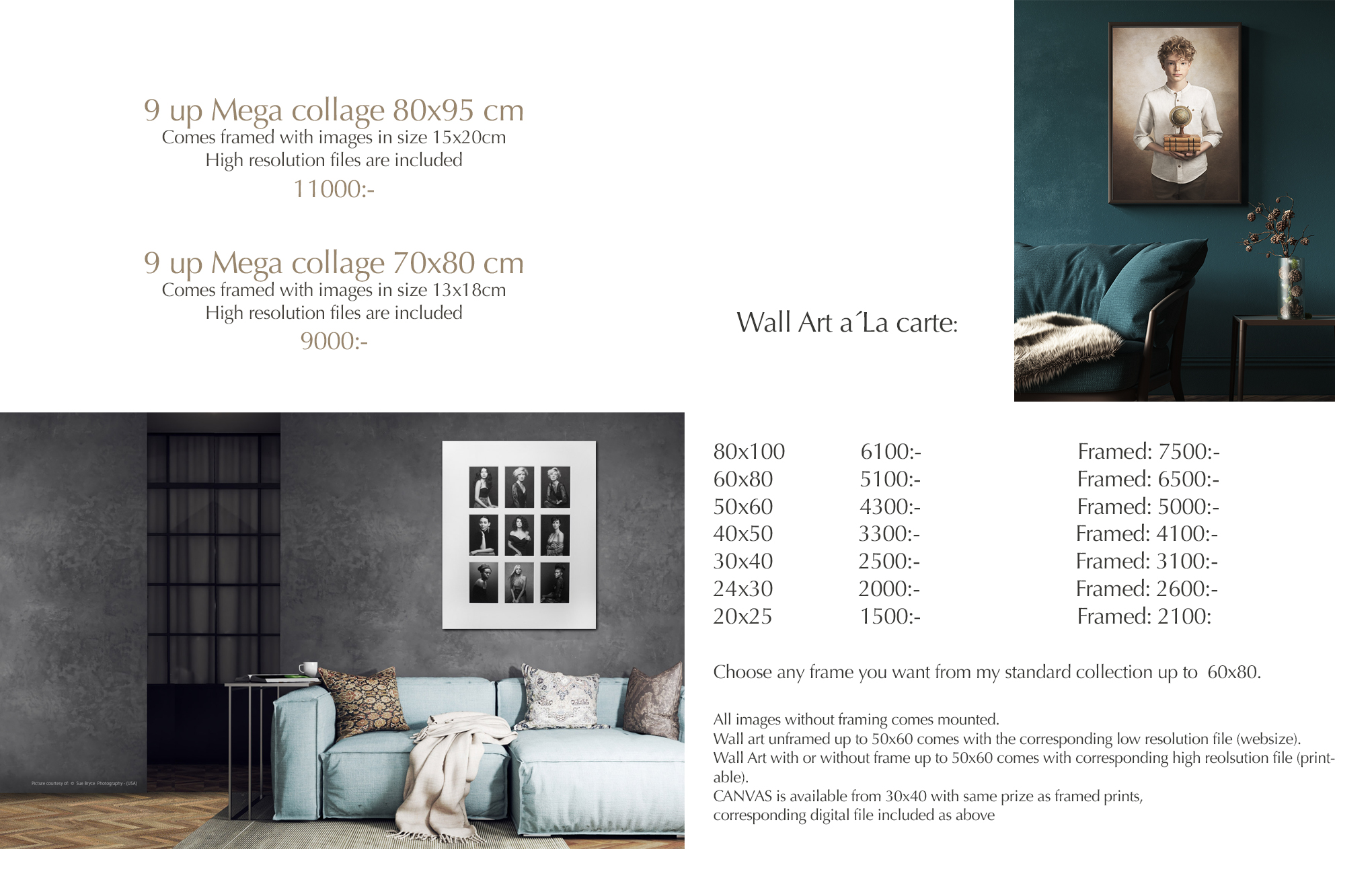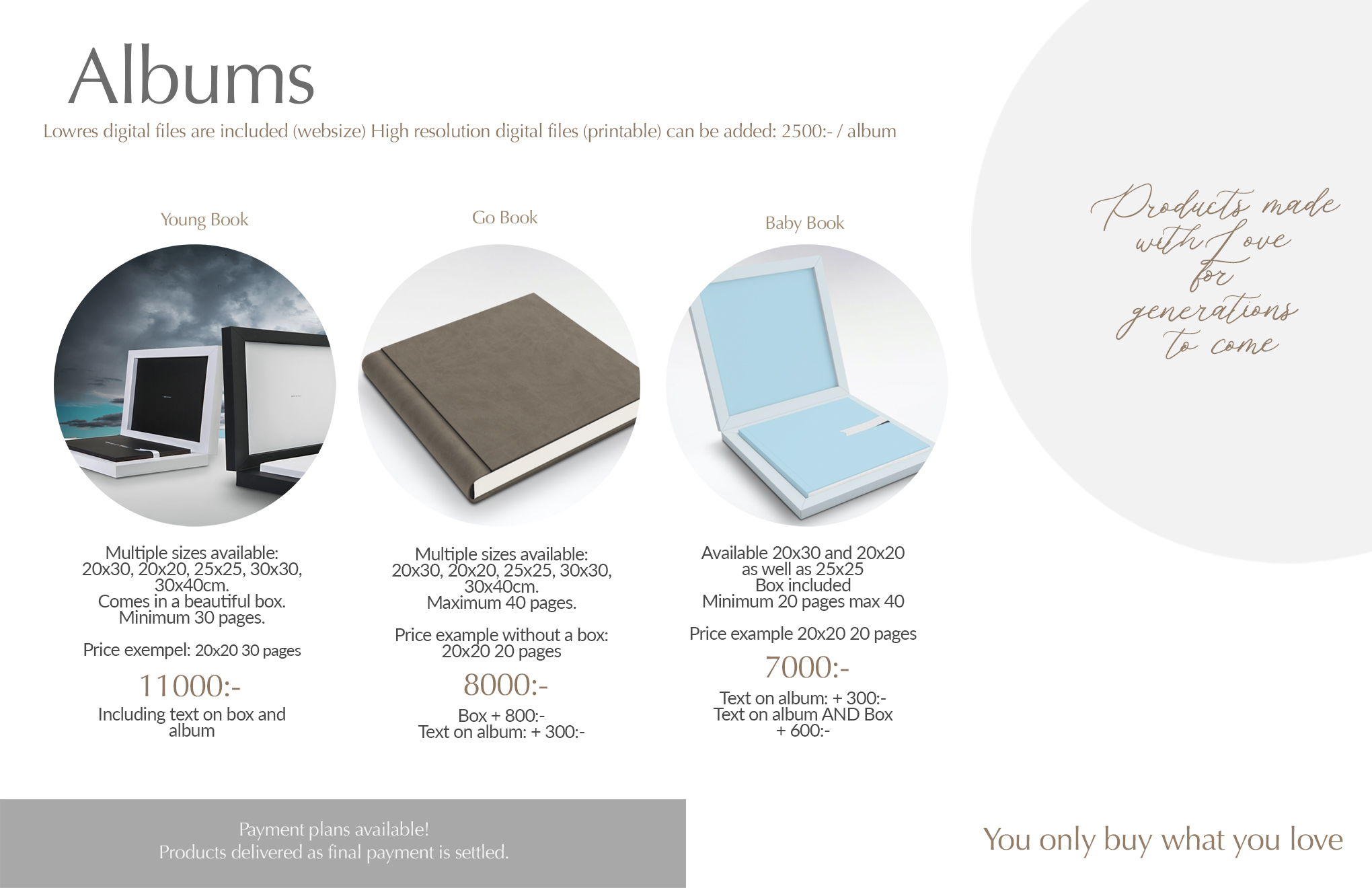 Vill du se priser på Svenska? Klicka in HÄR!